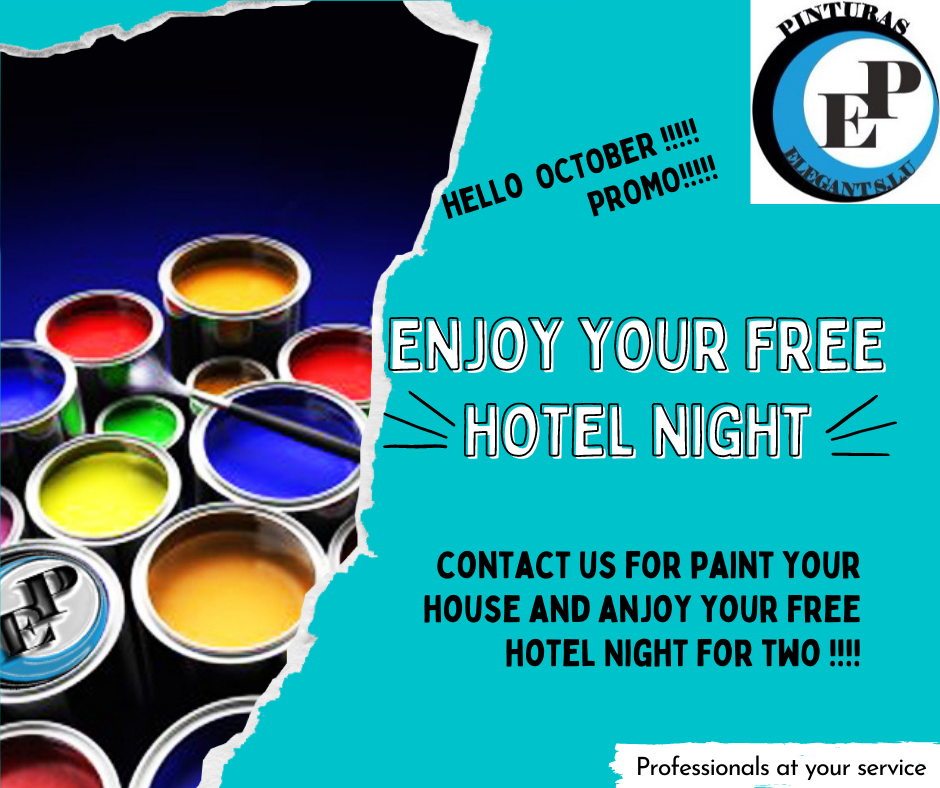 We know that you are very lazy just thinking about works, but your house already needs a renovation,so we are committed to carrying out the work in the cleanest and most organized way possible to reduce the inconvenience that we can produce, and also, so that you can relax after the little effort we invite you to enjoy one hotel night for two people.
For more information please contact us, the estimates are totally free, if you need our professionals will advise you to choose the best color and style.
TERMS AND CONDITIONS:
Offer valid for budgets over € 1,500 (VAT not included)
For budgets accepted in the month of October
The budget may include painting the walls, doors, railings, wallpapering, applying stucco, etc.
Hotel night to be enjoyed until March 2022 except holidays and Christmas in a 4-star hotel.
We are at your disposal to inform you about pur promotion from 9 a.m. to 1 p.m.
Tel. 971 961 345 o pinturaselegant@gmail.com